Our Team
Adam Barker­-Hoyt,­ Founder/Owner/CEO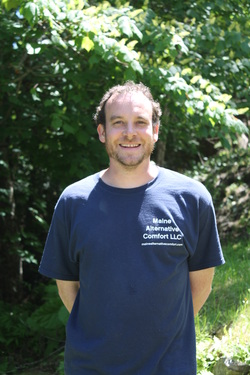 Adam has been recognized in areas of mathematics, education and science. Inspired by research, education, and a commitment to reducing Maine's energy costs, Adam started Maine Alternative Comfort. Adam continues his research role developing tools to gauge heat pump efficiency to ensure the most effective results. He is also involved in the policy side of the industry working with utilities and governmental agencies in order to provide customers with rebates and financing options. All with the goal to increase access to affordable heating and cooling alternatives.
​
​​Specialty: Research, policy, complex systems
Team member since: May, 2011
Jim LaBrecque, Technical Adviser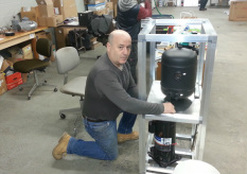 Jim has forty years of experience as an integrated systems technologist researching refrigeration processes, computer control technology, and electric power systems. Jim has numerous patents including one co­authored with Professor Dick Hill. Jim is a past president of the Dirigo chapter of RSES and instructed the national heat pump certification program back in 1974. Jim has taught refrigeration and electrical courses at the high school, vocational school, and college level. Jim is also the technical adviser on energy for Governor LePage. Currently Jim installs complex system heat pumps on a commercial scale.
​Specialty: Complex thermal and process systems​
​Team member since: May, 2011
Bill Omlor, Master Electrician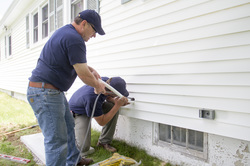 Bill is a master electrician with over 25 years of experience. He has worked on residential, commercial, and industrial jobs prior to joining the MAC team. Bill is an expert at electrical wiring, especially in the area of heat pump installation.
Specialty: Master electrician, wiring​
​H
eat pump installations
: 1,200
Jason Lubitz, Service Technician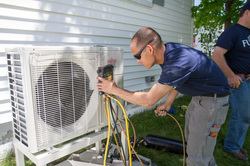 Jason's experience comes from his time as military tactical strategist and then as a Maine entrepreneur. Jason has continued to bring his same precision and motivation to his work at MAC Heat Pumps. He has studied and trained as an installer and technician to provide the best possible service.
​Specialty: Installation, Maintenance, & Service
Successful heat pump installations
: 1,000
​
Alan Spear, ­ Technician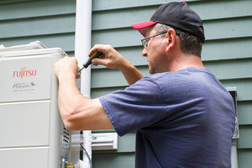 Alan has designed, installed and maintained complex HVAC systems for air to air, air to water, water to water and heat recovery associated with land­-based aquaculture systems. He also has extensive supply side utility experience along with experience in plumbing, pumping and mechanical systems.
Specialty: Installation
Successful heat pump installations
: 1,000
Sam Hill, ­ Technician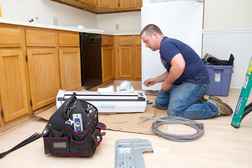 Sam graduated from the University of Maine at Farmington. Much like his grandfather Professor Dick Hill, he has dedicated his working career to helping Maine people reduce foreign oil by installing mini­-split heat pumps.
Specialty: Installation
Successful heat pump installations
: 1,000
​
​Steve Allen, ­Sales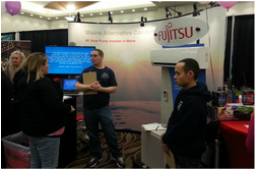 ​As a seasoned sales professional his goal is to identify IF a heat pump is right for you. Steve will provide you with a site visit and perform an evaluation on your home.
Specialty: Sales and site inspections
Team member since: April, 2013
​Cindy McAvoy, Receptionist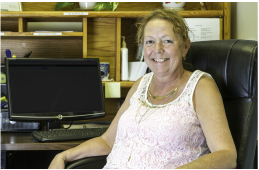 Cindy has over 20 years of administrative experience. She will follow up with installs, scheduling, and other customer service inquiries.
Specialty: Customer Service
​Team member since: November, 2014
Kelly Furman, Receptionist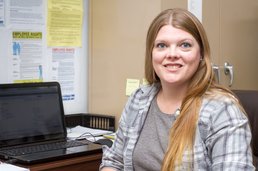 Our newest team member, Kelly brings her experience with customer relations, her organizational skills, and her attention to detail to bear for our customers. She handles cleanings and service scheduling, customer calls, and helps implement marketing strategies.
Specialty: Customer Service, Scheduling, Marketing
Team Member Since: September, 2016
​Alicia Collomore, ­Administrative Assistant
​Alicia is the newest member of the team. She handles rebates, payments and customer service.
Specialty: Customer Service
​Team member since: June, 2015
​John McAvoy,­ Bookkeeper/Data Entry
John pays attention to detail. He processes forms, ensures you get your rebate, and handles all of the paperwork. If you have received a document from MAC Heat Pumps it was handled by John.
Specialty: Bookkeeper, Data Entry
​Team member since: November, 2014
Jeff Cram, Team Coordinator
With more than 20 years of experience in customer service, logistics, and office management, combined with over 500 heat pump installations in both commercial and residential settings, Jeff is uniquely qualified to assist in many aspects of our day-to-day operations. From scheduling, to proposal generation, to technical support, Jeff's goal is to ensure that our customers, as well as our staff, have a gratifying experience with MAC Heat Pumps.
Specialty: Operations, Technical Support, Customer Service
Team Member Since: August, 2016